View our fantastic range of kitchen tiles and bathroom tiles near Cheam, Surrey
Whatever your vision for your kitchen tiles, bathroom tiles or ceramic tiles, we have got it covered! Here at Versatile, our tiles are suitable for all kitchens, bathrooms, living areas, exterior spaces, commercial buildings and more. Located on North Road in Chessington, a short distance from Cheam, North Cheam and other local areas in nearby Surrey and South London, including Epsom.
We are an independent, family-run business and have over 30 years' experience in the tile business, so we can use our expertise to help you with your project, however big or small. We have over 1000-square-foot of displays in our showroom, displaying over 5000 displays in ever-increasing range of shapes, colours, textures and styles. This allows our DIY and trade customers realise their vision for imaginative, exciting and unique interiors.
From mosaic tiles in bright colours, through to opulent stones in muted tones, we have all the latest trends, colours and designs to give you the look you want. Our extensive range of tiles coupled with our deep expertise makes Versatile your first choice tile showroom for your tiling requirements. We aim to make luxury tiles affordable, with none of the inflated price tags that some tiling companies are known for.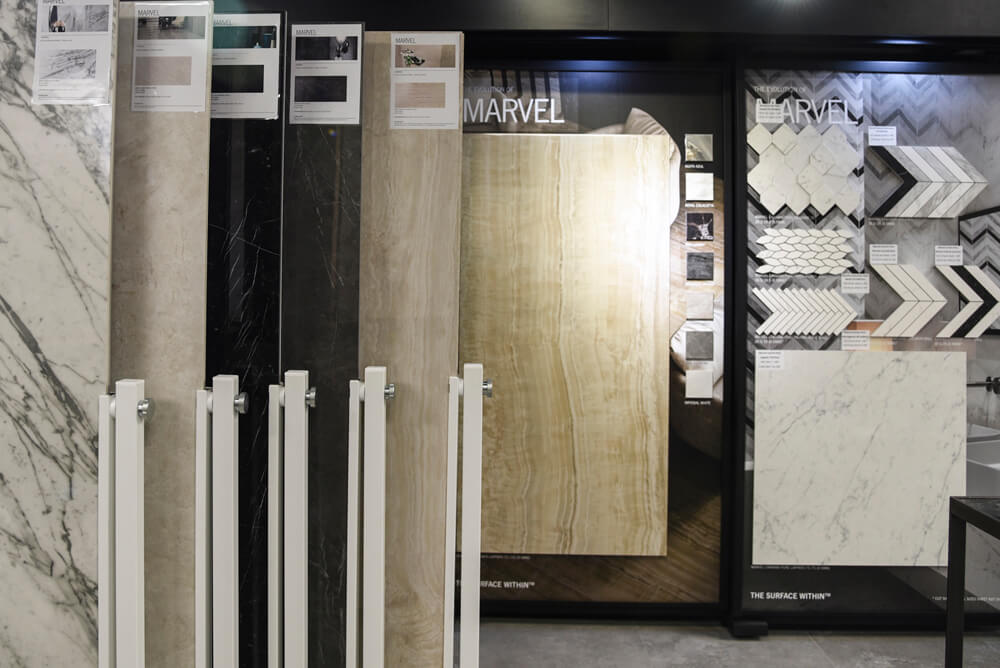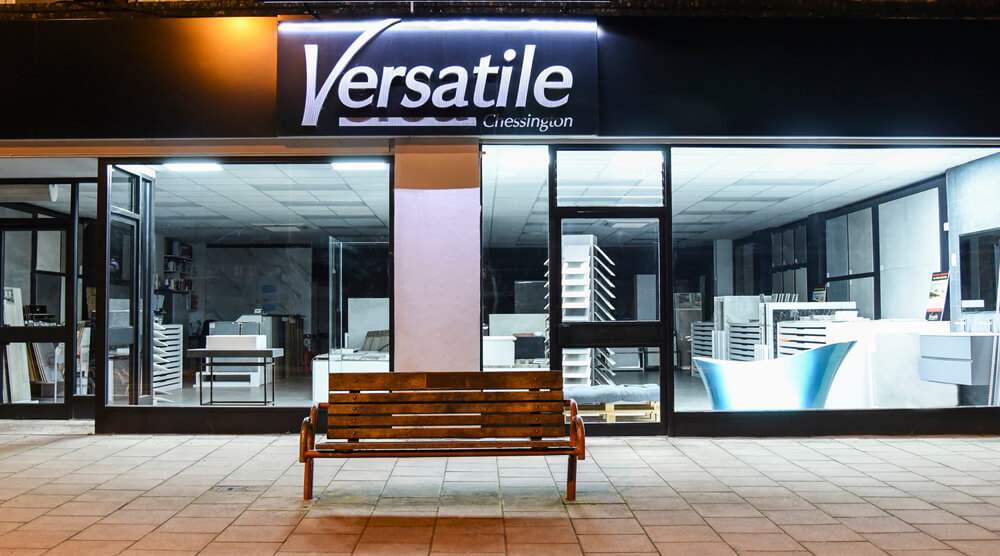 A huge range of bathroom, floor, kitchen and mosaic tiles
As well as residential DIY customers, we welcome trade customers, including:
Builders
Architects
House designers
Tilers
Tiling contractors
General tradespeople
People use our tiles for renovations and refurbishments, simple adaptations and alterations and for new build developments. Our tiles are sourced from all around the world and we offer a selection of traditional to modern trends and everything in-between.
Contact our team now on 020 8397 6363. Or pop into our tile showroom on North Parade in Chessington. We are open from Monday to Saturday, 9am to 5pm.
Learn more about our tile showroom North Cheam (SM2)
When it comes to choosing tiles, the sky is the limit. Tiles in general present a hard-wearing, attractive and practical choice for many rooms. They are easy to maintain and can work across all rooms, including kitchens, bathrooms, living areas and even outdoor areas.
Our products include:
Wall tiles: Many homeowners are searching for a way to make their home stand out and choose tiles to do this. We offer an extensive range of walls tiles in assorted colours, patterns and textures, for all budgets.
Floor tiles: The floors in any home put up with a lot of wear and tear. We have an extensive range of stylish and robust floor tiles that you can rely on for hallways, kitchens, bathrooms, entrances and wet rooms. These combine strength with natural looks.
Mosaics: Our choice of stone and glass mosaics are hand-picked for their beautiful and cleverly-crafted designs. From light and muted mosaics, through to bold and beautiful, we have choices for everyone. Our mosaics will create a unique finish to any room in your home, including kitchens, bathroom or living rooms.
Bathroom tiles: Bathrooms are one of the most popular rooms in the home for extensive tiling. We stock and supply an extensive range of wall tiles and floor tiles for bathrooms and wet rooms of all descriptions, so you can create the bathroom of your dreams.
Natural stone: If you are looking for natural stone products, we will have tiles to suit. We offer a number of granite, limestone and other tiles made from natural stones in our extensive collections.
Splashbacks: Splashbacks in your kitchen will add colour and style to your kitchen area. From modern to classic, in a range of sizes, we have luxury styles for all tastes.
Neighbouring areas we deliver to include :-
Old Malden
West Sutton
Ewell
Rose Hill
Morden
Our tile range includes designs by all many designers such as Aix, Doga, Extend, Marvel, Gotha, Iconic and Seastone. View our gallery of tiles for inspiration.
Affordable tile shop short distance from Cheam
When you buy tiles from Versatile, you can feel confident you are getting great products and value. Our service is exactly what you would expect from a local shop who cares; we go above and beyond to help our customers get exactly what they want. We look forward to meeting you.
Bathroom tiles Cheam

Kitchen tiles North Cheam

Floor tiles SM3
info@versatiletiles.co.uk