Ceramic, porcelain and stone tiles are for sale at our tile showroom near Hersham, Surrey
Discover our amazing range of tiles at our state-of-the-art tile showroom near Hersham, Brooklands, or Elmbridge. Our tiles are available in a huge range of finishes, designs, formats, and colours, making them the perfect addition to all types of walls and floors.
Durable and strong, these tiles can be integrated into existing projects, involving all types of residential and commercial spaces. Versatile is one of the largest ceramic showrooms in Surrey and we have over 6000 tiles on display in our 3500 square foot air-conditioned showroom.
Our team are passionate about talking about helping you get the most out of your renovation. Our tile shop and business were established in 1984 and since then, we have helped countless numbers of people develop their properties. We also offer a trade tile service for builders and tilers looking for the right products.
We have handpicked the very best tiles for our customers so they can express their personalities. Our tiles are perfect for creating continuity, uniformity and style. You can merge different rooms into one single space and add to the flow of your environment.
Our tile specialists can also advise you on the best way to combine tiles with other materials, patterns, or colours for a stunning look.
We are based very centrally on North Parade in Chessington. For more details, call now on 020 8397 6363.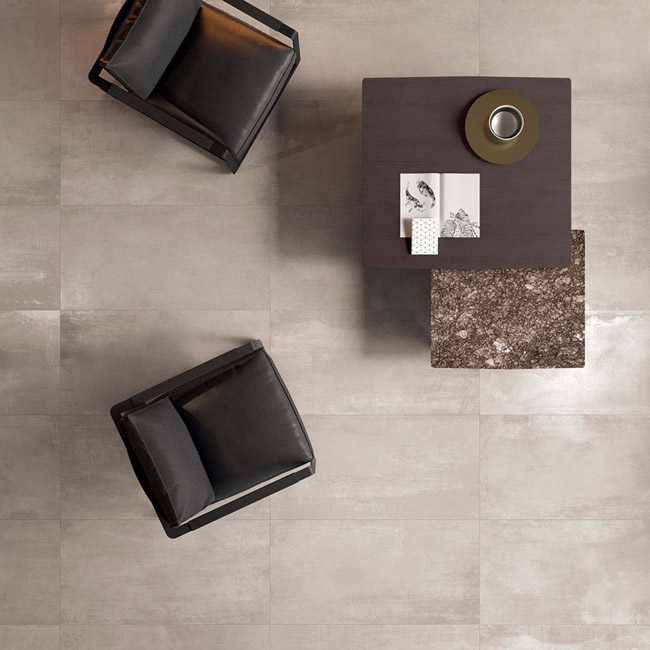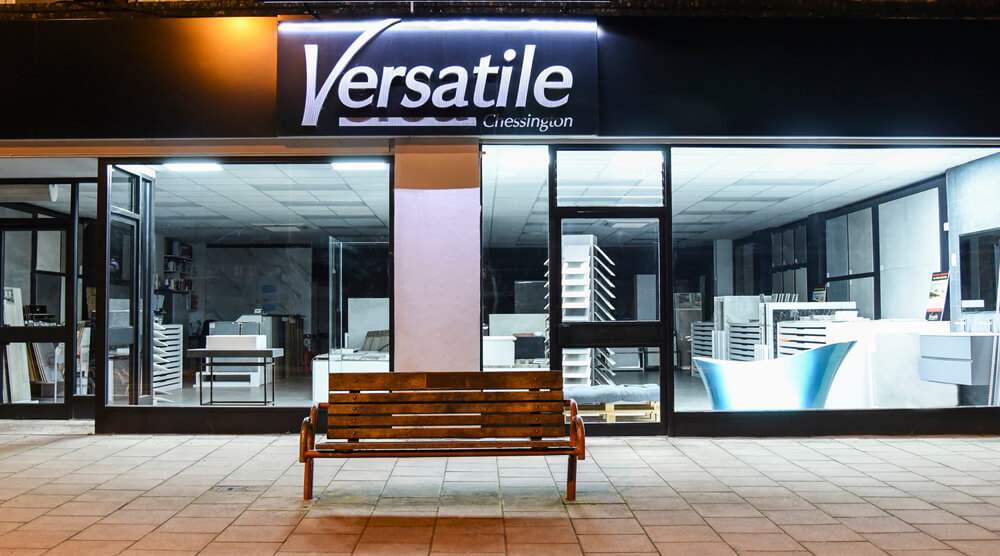 Neighbouring areas we deliver to include :-
Claremont
Claygate
Elmbridge
Fairmile
Hersham
Oatlands Park
Shepperton
Sunbury
The following products are available at our extensive showroom
Mosaics
Indoor – outdoor ceramic tiles
Porcelain tiles
Metro tiles
Wood effect tiles
Slate tiles
External / Garden / Patio tiles
Swimming pool tiles
Victorian tiles
Garage floor tiles
Driveway tiles
Subway tiles
Laser water cut tiles
Italian porcelain
Marble
Glass tiles
Are you searching for the perfect floor tiles near Brooklands?
Here at Versatile, we sell the very best floor tiles near Brooklands, Hersham, or Shepperton. Floor tiles can help you to create a high-end look when compared with other types of floor materials, such as carpet or laminate.
As well as ceramic tiles, we sell floor tiles in a complete range of materials, including:
Natural stone tiles
Porcelain tiles
Wood-effect tiles
Cement tiles
Marble tiles
Modern tiles
Limestone tiles
Contemporary tiles
Victorian tiles
Our tile expertise allows us to offer the very best service to our customers. We can help you choose the best material and style for your project. We have hundreds of unique floor tiles on display and there are limitless options available for all budgets.
Well-looked after, tiles can offer the most durable type of flooring and they are very easy to maintain and look after. Floor tiles are also ideal for families where members have allergies because they do not harbour dust mites, pollen, or pet hair.
Come and visit our showroom
Over 6000 displays to browse
The hunt for your KT10 and KT11 kitchen tiles is over! Come to Versatile
Here at Versatile, we understand that the kitchen is at the heart of any home. The place for friends and family to gather, your kitchen needs high-quality floor and wall tiles that will last forever. Our range of kitchen tiles includes tiles in all materials including ceramic and porcelain to suit your taste and budget.
Our kitchen tiles offer a seamless blend of practicality and style. They can add colour and atmosphere to your kitchen. We even have a stunning range of mosaic tiles that are ideal for splashbacks or adding a pop of colour and interest. Mosaic tiles mix glass, natural stone and ceramics, and can add a real feature to your kitchen.
Our range of kitchen tiles covers contemporary and classic tastes and are available in small sizes right up to large format sizes.
Hersham bathroom tiles: Create a feature with new tiles
Are you planning on renovating your bathroom? Just like your kitchen in Hersham, you will spend every day in your bathroom and choosing the right bathroom tiles is an important decision. Create a design statement and the look you want with our beautiful tile collection. From light and stylish tiles to dark and classic colours, we have all options available.
Our tiles are available in matt, gloss, semi-gloss, or high gloss finishes depending on the look you require. Glossy tiles reflect a lot of light and can make a room appear lighter and brighter, whereas matt tiles hide dirt more easily.
In bathrooms, you should choose wall tiles to complement floor tiles. Many people choose different colours of contrast textures. Many people choose three tiles; one for floors, one for walls, and another feature tile to create an accent or interesting look. See more on our tile product range to find ideas.
Do you need new tiles? Visit our tile shop near Hersham
To view a whole range of all tiles and splashbacks in Hersham, visit our nearby tile shop or call 020 8397 6363 or email info@versatiletiles.co.uk
Bathroom tiles Hersham

Kitchen tiles Elmbridge

Floor tiles KT10
  info@versatiletiles.co.uk